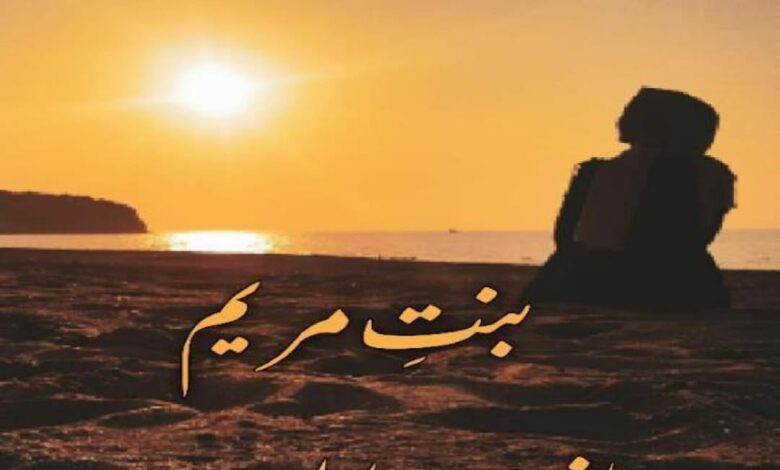 Bint e Maryam written by Javeria Haroon
ایک ایسی لڑکی کی کہانی جو اللہ سے محبت کرتی ہے۔وہ اپنے اقدار پر ڈٹی رہتی ہے۔دنیا والوں کے لیے اللہ کو ناراض نہیں کرتی۔
وہ حرام رشتوں میں گھری نوجوان نسل کواس سب سے نکالنا چاہتی ہے۔

وہ چاہتی ہے کہ لڑکیاں اس مریم کی طرح پاک ہو جائیں جس کی مثال اللہ قرآن میں دیتا ہے۔اس جیسی نہ سہی۔۔۔اس کی بیٹیاں ہی بن کر دکھائیں!
زندگی کے سفر میں وہ بھی پرفیکٹ نہیں۔۔۔اس سے بھی کچھ غلطیاں ہوئی ہیں۔لیکن اچھی لڑکیاں تو وہ ہوتی ہیں جو غلطیوں سےکچھ سیکھ کر آگے بڑھ جائیں اور دوبارہ وہ غلطیاں نہ دہرائیں۔
Javeria Haroon is a Social Media writers and now her Novels are being written with Novels Hub. She wrote various Novels before this.Novels Hub is a new platform for new or well known Urdu writers to show their abilities in different genre of Urdu Adab.
Regards
Novels Hub 
Novel Bint e Maryam Episode 1 Online Reading