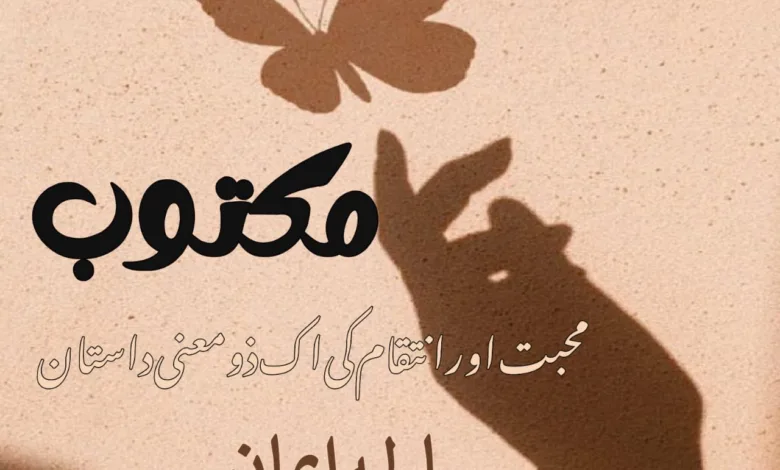 Maktoob written by Saliha Iman
مکتوب : محبت اور انتقام کی ذو معنی داستان . 
مکتوب کہانی ہے اک لڑکی کی ، جس کا بسیرا خوابوں کی دنیا تو ہے لیکن حقیقت پسندی کے ساتھ ۔
مکتوب کہانی ہے ایک لڑکے کی ، جس نے آنسو بہاتی زندگی سے مسکراہٹوں کا سودا کر رکھا ہے ۔ جس کی آنکھیں اس کے شفاف دل کا آئینہ ہیں۔  
مکتوب کہانی ہے ایک سائے کی … سایہ اک قیامت سا …. پُراسرار ہے کچھ اس کی شخصیت میں جو لے ڈوبے ہر کسی کو ، کرے کوشش اسے کھوجنے کی ۔ 
BE READY FOR THE ROLLER COASTER RIDE OF MAKTOOB
Saliha Iman is a Social Media writer and now her Novels are being written with Novels Hub. Novels Hub is a new platform for new or well known Urdu writers to show their abilities in different genre of Urdu Adab.
Regards
Novels Hub
Ongoing Novel Maktoob Episode 1 Online Reading